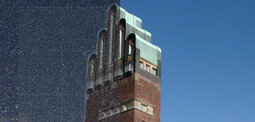 Our image watermarking technology invisibly embeds additional information into image content. The embedded watermark can be used for copyright protection and image individualization. For example, embedding a User-ID as watermark into image makes each image copy a unique one. If a pirate copy is found, the source of pirate can be identified by the embedded watermark.

Features
SITMark Image (»ImageMark«) is available as command-line software as well as library SDK for Windows and Linux operating systems. ImageMark supports most of popular image formats, e.g. JPEG, PNG, BMP, GIF, TIFF. The image watermarking tool can be directly integrated into other applications using library SDK.
The embedded watermark is transparent but robust against various image processing and attacks, e.g.
JPEG compression
Scaling
Rotation
Cropping
Format conversion
Color/grayscale conversion
Licensing
We are offering this image watermarking technology in different varieties to customers. If you are interested in licensing or evaluating our image watermarking technology, feel free to contact us.