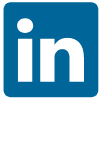 Twitter
Stay up-to-date, do not miss any news about IT security. Follow Fraunhofer SIT on Twitter and always be informed.

YouTube
A picture is worth a thousand words. Watch demo-videos about our projects on our YouTube channel.

Facebook
Visit us on our facebook fanpage and find out about current news concerning the Fraunhofer SIT, our projects, events and latest job offers.
Fraunhofer SIT seeks scientific staff, partly also for management positions
You will be responsible for planning, leading, executing and representing applied R&D projects, jointly with clients and partners from industry, government agencies and academia.