Industrial Security
IT Security for Industrial Production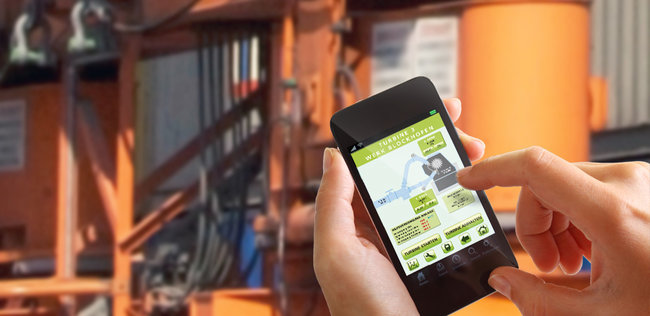 After long detours, the fourth phase of the industrial revolution seems to take the industrial production back to its origins, the individualized product. 0 series or 1 batch product is the stated goal of tomorrow's industry. This means that the previously on mass production focused industry strives to produce very small quantities or even unique items under the same conditions as large quantities of identical consumer goods. This would close the circle to crafts with its individual customization. Yet all the benefits of industrialization would remain, such as low manufacturing costs and extremely high product quality. Technically, this development will take place on three different levels.
Companies in the manufacturing industry have always wanted to optimize their machine load, minimize their inventory, and improve their energy efficiency in order to maximize productivity and maintain their competitiveness. As a result of growing interconnectedness, production systems are becoming a part of industrial environments with connections to ERP systems and other IT office applications. Components and equipment are increasingly outfitted with IuK technology. Cyber Physical Systems, i.e. systems of systems, develop out of previously isolated units. Via IT technology, these systems are capable of communicating with each other and processing information about production processes, the products themselves, as well as logistics chains.
Through the increased use of sensors, the amount of information in production environments is growing. As a result, production is not only able to be monitored meticulously, product history can be followed reliably and establish secure legal evidence – even off-site.
Cloud-based production
Finally, both the control of the production and the design of the product should be organized through cloud-based tools. Here tap ergonomics potentials that will enable older people include into the production process, at the same time industry is again an attractive environment for future generations.
IT Security for Industrial Systems
Fraunhofer SIT has longstanding experience in the conception and realization of cryptographic concepts that enable software and hardware elements to be connected with each other as required for each individual application. The Institute runs its own test laboratory, where comprehensive security evaluations are performed based on national and international standards as well as in accordance with the Institute's own seal of approval. Fraunhofer SIT offers the following services to companies in the production field:
""Creation of threat analyses and minimum requirements
""IT security evaluation of systems and components
""Integration of IT security mechanisms
""Development of protocols and IT security functions
""Development of security architectures for industrial networks
""Product protection via cryptographic systems
""Secure engineering for software development processes
""Technical consultation
Digitalisation and Security Roadmapping
Fraunhofer has developed the Industrie 4.0: Digitalization & Security Roadmapping: Our Fraunhofer experts support you in digitizing all production steps while at the same time ensuring IT security. This combination is unique on the market. Our service comprises seven modules that cover the entire life cycle of digitization, from the initial idea to the post-implementation check-up.
Fraunhofer SIT seeks scientific staff, partly also for management positions
You will be responsible for planning, leading, executing and representing applied R&D projects, jointly with clients and partners from industry, government agencies and academia.