PRESERVE
preparing secure vehicle-to-x communication systems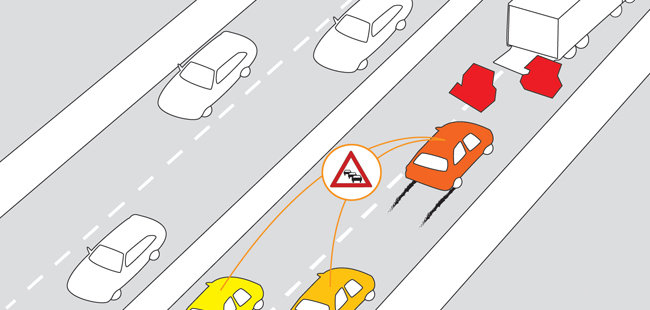 In the area of intelligent transportation systems both the vehicle-to-vehicle and the vehicle-to-infrastructure communication enable new possibilities, e.g. "cooperative applications". These are promising a new era in road traffic: Increased driving safety as well as enhanced traffic efficiency will be provided by this new technology. However, they can only fulfill this promise, if the system can not be abused by malicious attackers. Furthermore, a communication system in vehicles will only find acceptance if it prevents the collection of movement data and profiles and therefore does not threaten the privacy of road users.
The EU research project PRESERVE aims in designing, implementing and testing a secure and scalable subsystem for vehicle-to-vehicle communication, which takes into account the particular needs of IT security. Fraunhofer SIT is leading the development of the overall security architecture called »Vehicular Security Architecture« (VSA) and is driving its conception within the PRESERVE project. Possible applications of the resulting IT security system are equipping closer to reality tests as they are conducted within various field operational tests in the domain of vehicle-to-vehicle communications. The core functionality of the system will be a secure, wireless exchange of data via vehicle-to-vehicle or vehicle-to-infrastructure communication. Part of those works, privacy protection of user data is directly taken into account within all system components of the solution.
Additionally PRESERVE also considers the comprehensive protection of vehicle sensors attached to the in-vehicle network, and components in the infrastructure required for secure and trusted vehicle-to-vehicle communication. PRESERVE integrates and combines the results from previous research projects as well as current standardization activities and expands it to a scalable and cost-efficient system.
PRESERVE is funded by the 7th EU Framework Programme.