Digitalization & Security Roadmapping
We get your company ready for secure digitalization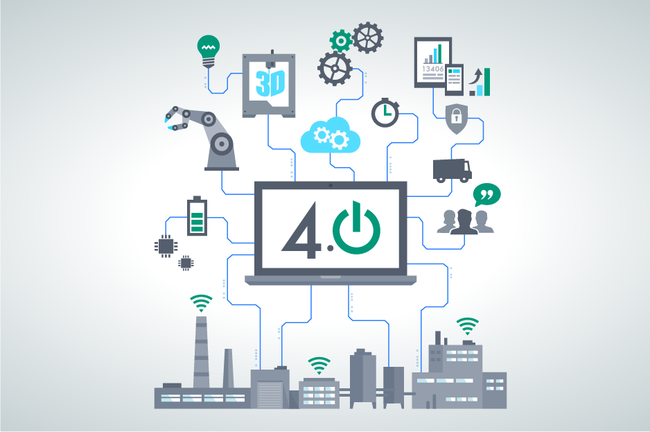 Industrie 4.0 - the challenges
The digital change in industrial companies affects both medium-sized companies as well as large corporations. But there are many paths on the way to Industry 4.0 - which digital solutions are the right ones for your company? The networking of devices, production, sales and logistics also brings new dangers, each connection is a potential point of attack for cyber attacks. How well protected are your digitalized processes?
Our offer: secure digitalized industry
Fraunhofer has developed the Industrie 4.0: Digitalization & Security Roadmapping: Our Fraunhofer experts support you in digitizing all production steps while at the same time ensuring IT security. This combination is unique on the market. Our service comprises seven modules that cover the entire life cycle of digitization, from the initial idea to the post-implementation check-up. Each module can also be booked individually.
Introduction: Development of individual digitization goals and identification of challenges along the way
Industry 4.0 Quickscan: Inventory and analysis of the current level of digitization, detailed planning of goals
Benchmark & Gap Analysis: Analysis and determination of your current position in the market, determination of the gap between current position and developed goals - Determination and prioritization of IT security risks
Roadmap Development & Risk Quantification: Development of a concrete roadmap for the next steps on the way to the individual digitization goals of your company (developed in 1)
Implementation Support: Assistance in selecting external providers to implement the roadmap
Competence Development: Generating knowledge about industry 4.0 processes, awareness for IT security in the digitalized industry
Post Implementation Review: Our Fraunhofer experts review the implementation of the individually developed digitization goals and provide further assistance if necessary
With these modules, our Fraunhofer experts help companies to secure a future-proof market position, select the appropriate technologies, and choose the right partner among the numerous providers of digitization solutions.
The Industrie 4.0: Digitalization & Security Roadmapping aimes at all manufacturing companies, both medium-sized and large corporations. Especially the following industries can benefit from our consulting services:
Automotive industry: producers, suppliers
Pharmacy/Chemistry
Mechanical Engineering: Parts Manufacturer
Wood industry: timber construction, furniture makers etc.
Contact us for a noncomittal conversation about the Industrie 4.0: Digitalization & Security Roadmapping!
Industrie 4.0: Digitalization & Security Roadmapping
This offer combines the expertise of three Fraunhofer Institutes: The experts at the Aachen-based Fraunhofer Institute for Production Technology IPT oversee the production side of the project, the Fraunhofer Institute for Secure Information Technology in Darmstadt contributes in-depth IT security knowledge, and Fraunhofer Singapore focuses on the secure use of artificial intelligence in digitized production processes.