09.06.2015
German-Israeli Platform for Defensive Cybersecurity Research
The number one cybersecurity nation Israel is teaming up with Europe's biggest organization for applied scientific research. This has been announced in front of company executives and policy makers at the reception of the Israeli Ambassador Yakov Hadas-Handelsman in Darmstadt. The ambassador visited the Fraunhofer Institute for Secure Information Security (SIT) to discuss the new cybersecurity research partnership between the Institute and Israel. In cooperation with leading academic research institutions in Israel Fraunhofer SIT will establish a Cybersecurity Innovation Center in Israel. Main focus of the joint research activities is to bridge the innovation gap and accelerate the development of secure software, systems, and services. Fraunhofer's applied research will especially benefit the Israeli IT industry and will facilitate the development of security products for civil use cases. First projects will be discussed by invited thought leaders from German and Israeli industry, government and research at a cybersecurity innovation workshop in Tel Aviv on the 30th of June. The workshop, which Fraunhofer SIT will be holding in cooperation with the Israeli Ministry for Foreign Affairs (MFA) and the German AHK, is part of the Made-in-Germany-activities celebrating the 50 years of diplomatic relationships between Israel and Germany that will be opened by the Federal Minister for Economic Affairs and Energy Sigmar Gabriel. Further information www.sit.fraunhofer.de/cybersecurityworkshop.
The Bundestag has just been hit by a cyber attack and according to the latest report by the German Federal Office for Information Security (BSI) such targeted attacks are threatening enterprises and state institutions every day. According to the report cyber attacks target the fundamental structures of the Internet and profit from insufficient protection of industrial facilities, businesses, and critical infrastructures. The Fraunhofer SIT research cooperation with Israel is addressing these challenges. The Institute will join forces with Israel, which is widely regarded as the nation with the biggest experience and a very well trained workforce in this area, as well as one of the highest innovation capacities worldwide.
The cybersecurity research cooperation between Fraunhofer SIT and Israel aims at creating a network of excellence and producing new ideas for innovative cybersecurity. Through Fraunhofer SIT enterprises in Germany will be able to tap into the highly innovative start-up scene in Israel, and enterprises in Israel will profit from the excellent results of Fraunhofer's applied research and its extensive experience in successful applied cybersecurity research, development and training. The planned center will provide German and Israeli industry with a dynamic research and experimentation platform for cybersecurity. The center is expected to become the leading place for cybersecurity research for Israeli and German industry.
--
Ambassador Yakov Hadas-Handelsman: "Cybersecurity is a cornerstone for modern democracies, and Germany and Israel share the objective of protecting our citizens, governments and businesses from cyberattacks. Establishing international collaborations on cybersecurity R&D is key for achieving this goal. The planned partnership between Fraunhofer SIT and Israel is an important step in establishing close research relationships in cybersecurity between our two countries."
Prof. Dr. Reimund Neugebauer, President of the Fraunhofer-Gesellschaft: "Israel is one of the most innovative locations for technology-oriented enterprises. Fraunhofer has had ties with the country for many years: The new cooperation between Fraunhofer SIT and its partners in the area of IT Security complements our strategic engagement in Israel. It not only provides Fraunhofer with opportunities for applied research but will generally bring positive effects for Germany and Israel. The cooperation paves the way for new systems and products to protect freedom and democracy and benefit both societies and their economies."
Prof. Dr. Michael Waidner, Director of Fraunhofer SIT: "Israel is a hotspot for innovation and home to some of the most talented cybersecurity researchers and engineers world-wide. Fraunhofer SIT has decades of experience in applied cybersecurity research and in helping industry and governments to solve their security problems. Bringing this practical experience from Germany to Israel has the potential to form the leading cybersecurity research center in Israel, and will greatly benefit the societies and economies of both countries."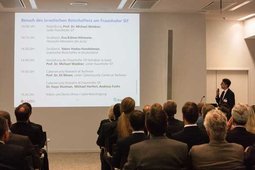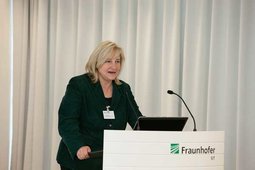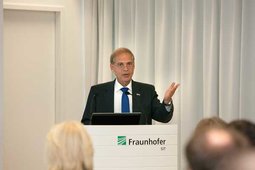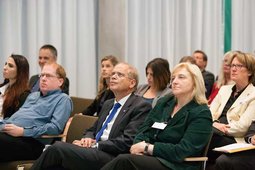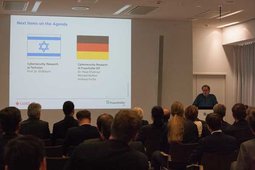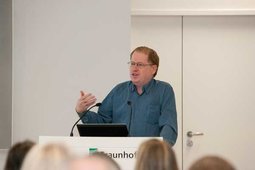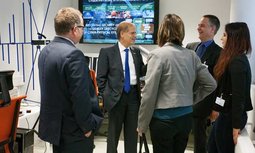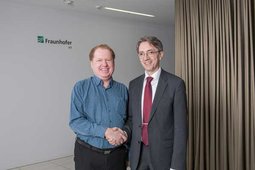 Fraunhofer SIT seeks scientific staff, partly also for management positions
You will be responsible for planning, leading, executing and representing applied R&D projects, jointly with clients and partners from industry, government agencies and academia.